Luxury Personalized Cotton Bathrobes and Smoking Jackets
Bown of London is the UK's largest supplier of luxury bathrobes. Established in 1989, our high-end quality products have been branded as the "Rolls Royce" of cotton bathrobes and we are honoured by the excellent customer reviews that we have received. All our dressing gowns, bathrobes, smoking jackets and pajamas are designed in the UK, and each year we create new designs in keeping with the latest season trends, colours and fabrics.

At Bown of London, we are passionate about quality, style and comfort. What makes us unique is the use of the finest Egyptian cotton for our velour and lightweight bathrobes. By adding new designs to our online loungewear boutique, we make sure our products suit everybody. Indulge in the opulence of our bathrobes, the timeless allure of our smoking jackets, and the unmatched comfort of our pajamas. Experience the epitome of luxury and elegance with Bown of London, where quality, style, and comfort merge to redefine your loungewear experience.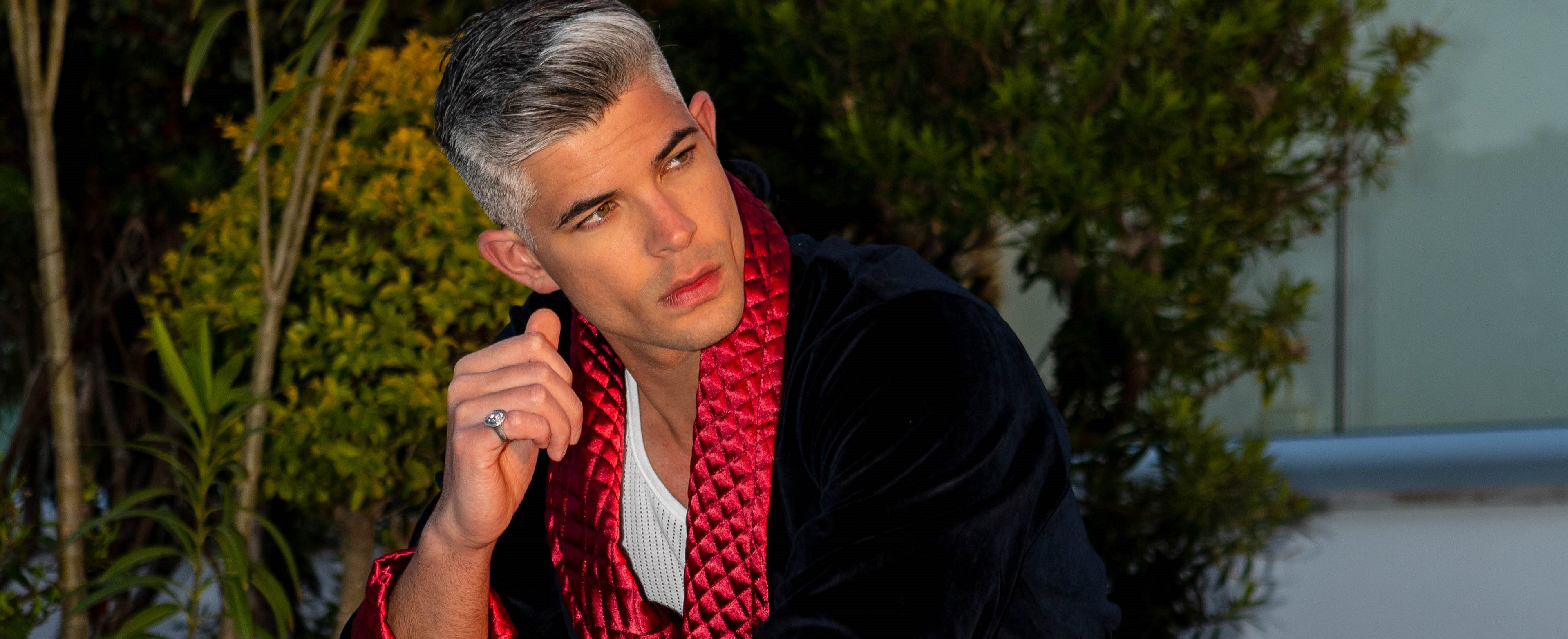 Velvet Short Smoking Jacket
This must-have loungewear essential is perfect for early mornings, late evenings and relaxed weekends.
Buy now